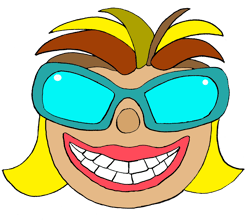 Wholesale and Terms
We are a team! I am crazy passionate about sticker design and retail. After owning an art gallery for 7 years, I totally respect how busy we all want to be. The times are changing quickly and do offer wholesale with a minimum amount. The economy is now moving forward and we all want to be ready for this opportunity. Contact me to add the town or large location to your stickers. Specific details may or may not be added in the design due to order quantity.
Order Minimums for Wholesale
Opening order minimum is $100
Re-order minimum is $75. I ask you order 10 of each type of sticker or more if needed. All orders must be paid in full before shipment. Just call email to set up a call. I am working on the wholesale Html for this site. Click heather@heather-jordan.com for PDF tear sheet. A PDF via email order is fine.
Why am I being charged sales tax?
We are required by state and local governments to collect sales tax for online purchases. The money that is collected goes to our local government. We don't keep a penny.
Time
Time is so important. I hustle as fast as I can. Normally the turn around time is 72 hours-2 days if they are in stock. I do run out of certain designs. The custom work turn around time is 2 weeks. They have to be sent to be proofed and then sent back for quality check. If an item is on back order you will be notified immediately. All stickers range between 3-4" some are more horizontal and vertical.
Shipping
Shipping for small singular orders will be USPS, I have to have a tracking number. In some cases if the order is large I will ask for a signature. Shipping for wholesale will be UPS unless noted. Again just email, I am crazy flexible. I will have to have a cell phone number wholesale orders. Things happen in shipping and I want to notify you immediately if there is anything concerning. I personally take all orders to the USPS main hub in Florence, South Carolina at this time.
Returns are acceptable. Things do happen. I need the following: Email within 3 days of delivery. Ship the items back clean in original packaging, buyers responsible for shipping cost. Snow/Rain has been a problem. Things do get dropped. Request a cancellation with 24 hours of purchase. It still may be in the que and I can intercept it.
Final Nitty to the Gritty
Retailers please NOTE. I have worked very hard on each one of these designs. I sign 2 locations per town or area. Unfortunately, I am kindly asking all brick and mortar locations not sell Coast Chick Heather Jordan items on third-party online platforms (Examples are Etsy.com, Amazon.com Ebay.com, ect.) The logo name will remain on the sticker of "Coast Chick Heather". I am very excited to work with you!
heather@heather-jordan.com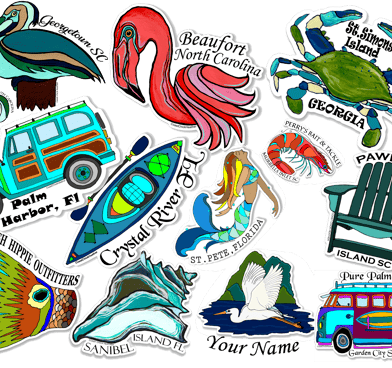 Atten Brick and Mortar Stores
All Wholesale orders must be ordered directly through email. Please contact before ordering in order to get a bulk discount. This is the general web page for single orders. heather@heather-jordan.com
Contact the studio
Coast Chick Heather Jordan
heather@heather-jordan.com
copyright 2022